Visit Puerto Vallarta During...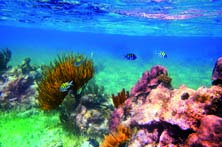 Weather
In terms of weather, you can expect hot summer temperatures all year round due to Puerto Vallarta's tropical cliamte. Keep in mind that summers can be extremely hot and muggy and mid-June through mid-October is the rainy season; don't let the rainy season deter you, however, as the rain generally comes in the form of a hard, short evening shower.
Spring Happenings
In May Puerto Vallarta hosts its annual May Cultural Festival, a month-long celebration of art, music, theatre and dance featuring local, national and international acts spanning all genres.
Fall Happenings
Autumn is jammed with festivals and events ranging from sporting events to cultural celebrations. Here are a few!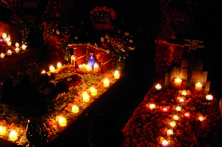 Independence Day. September 14-16.
Day of the Dead. November 2
Puerto Vallarta Golf Cup. November.
International Sailfish and Marlin Tournament. November.
Puerto Vallarta International Gourmet Festival. November.
Puerto Vallarta International Film Festival. November.
Our Lady of Guadalupe. December.
More About Puerto Vallarta
More Mexico Travel Guides