Enforex-My Favorites
NEXT STOP-STO. DOMINGO DE HEREDIA
Santo Domingo de Heredia is called a "true Costa Rican town". With its relaxed and peaceful way of life, old and well preserved buildings and friendly people everything in Santo Domingo will evoke a simple yet sincere happiness with life. What better place to learn a language than in one the happiest places on earth?
In this destination not only will you find a great school, you will also find one of those places where it's a pleasure just to pass the time.
Read more
Intensive & Super Intensive Course
The most requested and popular of the courses we offer in our schools. Our intensive courses are the most flexible and versatile available anywhere because of the different possibilities we offer for their duration and intensity. These courses are designed for people that want to gain a more well-rounded vision of the Spanish language which is why our intensive and super intensive courses can be taken full time. Students can also combine classes with culture and even private lessons.
Our courses in Sto. Domingo de Heredia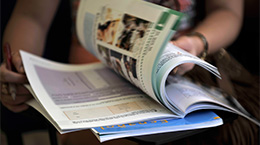 General Intensive Spanish Courses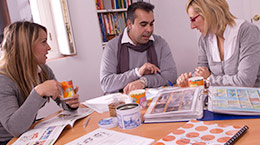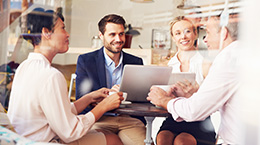 Profesionales/Negocios


Professional Spanish Program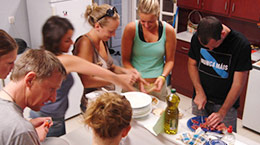 Active Spanish Courses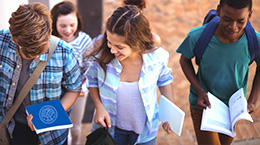 Get to know our school
This is a charming city that offers a modern atmosphere that is harmoniously blended with natural landscapes and colonial-style architecture. Students here find peaceful environments that are perfect for studying and they find local services for enjoying a comfortable stay.
15 classrooms
Conference/events room
Tropical gardens
Free coffee, tea and water
Read more
They told us about their experience…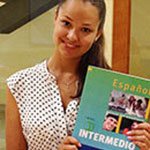 Elizaveta SlasarevaI thought my first day was going to be very difficult since I had to do a level test and find myself surrounded by lots of new people. But thanks to the teachers (who are all very nice) that day was incredible! After class we all went on a trip around the city. It was all very helpful and raised my curiosity. I'm sure I'm going to come back to study Spanish in Valencia.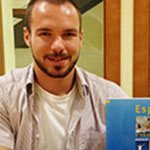 Milos"I came to Enforex in Valencia because I wanted to do Erasmus the following year and I needed to prepare myself. I remember my first day in Valencia was a little chaotic but fun. A new country and a new language! On the first day of class I had to take a level test in Spanish and I didn't understand much. Fortunately for me, everyone here was very easygoing and they placed me in the perfect course for my level of Spanish".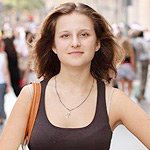 Maria ZuevaGood evening, I am writing to thank Enforex Barcelona a lot for the amazing opportunity to study there a year ago. It was an incredible experience and extremely useful to learn the language.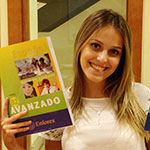 Izabela Fironcischini The level test on the first day of class scared me and I was also a little nervous about meeting my new teacher and classmates. The class was very fun and I made lots of new friends. After class we would go outside and practice Spanish.
Our accommodations
At Enforex we have various options available for your accommodation needs to make you feel comfortable, as if you had never left home.
Live with an authentic costa rican family
Learn more

Share your life and experiences with other students
Learn more

Actividades
Latin dance classes (salsa, merengue, and cumbia)
Trips to local beaches
Literature or handicrafts workshops
Excursiones
Sunset Cruise
Horseback riding
Visit to Manuel Antonio National Parks: Manuel Antonio, Tortuguero, Monkey Park.
Waterfall rappelling
Read more
Descubre Santo Domingo de Heredia
Santo Domingo de Heredia, the joy of living
One of those places you won't want to leave.
Discover more
Talk to one of our advisors
If you have a doubt about your course or need advice on your enrollment.
We would be more than happy to help you so that you have the best experience.
Contact us