Spanish Language School in Valencia
Our Spanish school in Valencia is spacious and bright, perfect for learning Spanish. You'll make friends with the other international students both inside and outside of the school. Enforex Valencia is found in the University District, so the atmosphere around the school is young and lively. With 24 spacious classrooms filled with natural light, a large garden right outside the school, comfortable common areas, and free Wi-Fi, the facilities offer everything you'll need to feel right at home. Our excellent teachers make each of their student's language goals their top priority, so you will enjoy learning Spanish quickly and easily! When you leave school for the day, you can head straight to the beach or explore the vibrant city center.
Minimum student age: 14 years old
Schedule: 9 a.m. - 7 p.m.
Location
Right in front of Valencia's main university
20 minutes away from the city center and beach
Central location near various metro and bus stops
Facilities
24 spacious classrooms, full of natural light
Teachers' meeting room
Small cafeteria
Big garden in front of the school
Computer lab with free internet access
Wi-Fi throughout the school
Library and video room
Spacious common areas
Air conditioning and central heating
Students Comments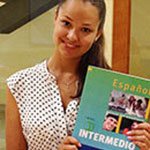 Elizaveta SlasarevaI thought my first day was going to be very difficult since I had to do a level test and find myself surrounded by lots of new people.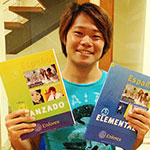 Yoshida Keisuke The first day I arrived at the school I couldn't speak or understand Spanish, so you can imagine how nervous I was. Even though the class was difficult for me, the teacher was very nice and that made me more comfortable.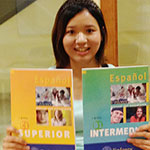 Chihiro MatsumotoI was nervous the first day I got to school and had to take the level test. I had just arrived in Spain too, so I wasn't familiar with anything about Valencia or the school.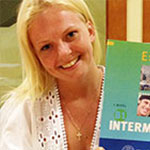 ArinaI had a great first day! At first I was pretty nervous because I didn't know anyone around me. It didn't take long to meet and get to know my classmates especially two girls: one from France and another from Russia.
---
Our school in Valencia is an ideal place to learn Spanish no matter what learning style you prefer. Our students can practice what they have learned after class in the common areas: learning never stops in this fun and dynamic environment, and there is always someone around looking for a chance to chat and make a new friend.