Madrid in the summer is sizzling hot! It is the perfect time to let the heat take you away: walk the hot asphalt, take shelter in the cool shade of a roof-top terrace and enjoy a cool caña or an icy granizado, slide through the night in a tank top listening to the sounds of the city that seem to slow down in the languid heat... There is a special energy that happens in the city in the summer. And since it's too hot to sleep (without a cross breeze or air conditioning that is), there are plenty of wonderful marvels to see and experience at all hours of the day and night. Here are just a few that make us excited to stay in Madrid all summer long.
Open-Air Movies and Theater

No need for drive-ins when you're in the center of an urban metropolis to get your fill of great outdoor cinema and theater! In Madrid there are plenty of venues where you can catch a cultural film, experience cinema in a new way or see open-air theater performances. The Conde Duque Cultural Center is a lovely venue all year long for art exhibits and cultural events, but in the summer it becomes the Urban Beach Cinema) an excellent place to catch a movie at the same time you catch a cool breeze and enjoy the space's food trucks and DJs. La Casa Encendida, another cultural center and space for exhibitions and performance art, holds open-air movie screenings on their rooftop terrace for a few months every summer; it's a great opportunity to check out a little art, then sit down up above it all to see an interesting, and possibly quirky flick. If live theater in the great outdoors is what gets you excited, the La Fundación Olivar de Castillejo is a beautiful venue filled with ancient olive trees and perfect for cultural events throughout the seasons. In the summer the organization hosts both outdoor theater and films.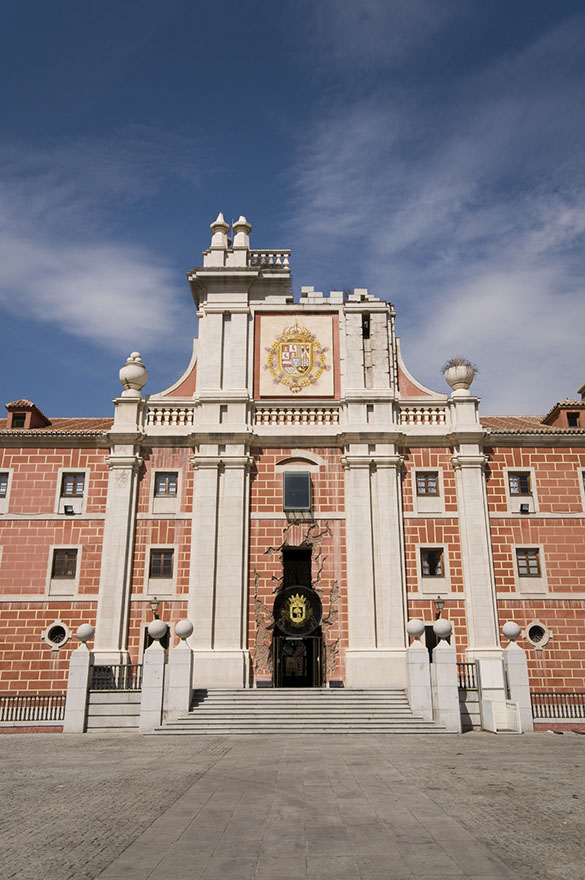 Retreat into nature in the Retiro Park

So this may be an easy one, and not the most hidden of treasures, but there is nothing better than enjoying the fresh smell of cut grass, the glowing flowers and the tall trees of Madrid's Buen Retiro Park on a hot day in the city. Take a stroll through the rose garden, wander around the Palacio de Cristal or be a real tourist (although you'll find locals doing it too) and rent a rowboat to lazily float around the park's lovely lake. It is the perfect place for a picnic, to get involved in outdoor events and activities (feel like a little yoga? or an impromptu flamenco class? there are tons of activities to get involved in in the park, try meetup to find something that sounds fun to you), or to spend a leisurely afternoon enjoying a little retreat into nature from the noise and movement of the city.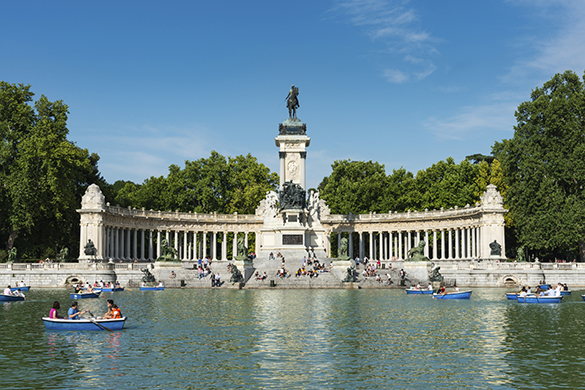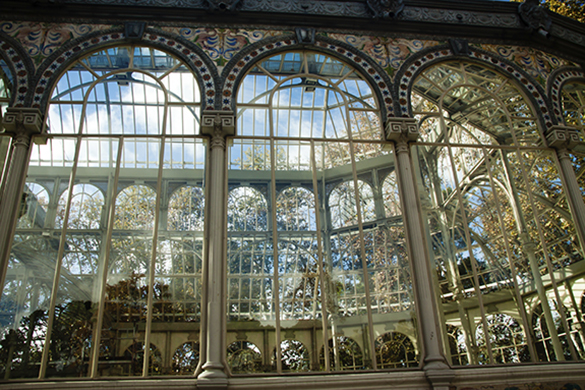 Get out on Madrid's rooftop terraces!

There is something special about a summer night in Madrid. The air is still steamy even after the sun has gone down, and the night comes alive with activity and movement. At hours when during other seasons we would all be bundled up in bed, in the summer it's just too tempting get out into the city's electric vibe. And somehow, getting to the top of a building, and looking out over all the activity below makes the night magical. Madrid has hundreds of rooftop terraces, from swanky cocktail bars (check out Tartan Roof for one of the best views in the city) to quirky restaurants (try the Mercado de San Antón for market treats and a modern feel) to sweet little cafés (the is a nice little retreat Jardín Secreto de Salvador Bachiller). Rooftops are the perfect place to relax with a drink or a bite to eat, see the city sights and marvel under the stars (or at least the city lights) at night.

Hide from the heat in some of the best museums in the world!

Of course summer doesn't mean you have to spend every second outside (we know for those from northern, cloudy climates it can feel like a sin not to spend the day outdoors when it's sunny… but don't fret it's sunny Spain, tomorrow will be a new sunny-shiny day). And if you listen to the wise advice of Spanish mothers and grandmothers, you shouldn't go outside from two o'clock (lunch time) until around five or six in the afternoon during the hottest summer months anyway. So take the opportunity to escape the heat and visit some of Madrid's spectacular (and air-conditioned) museums. See extraordinary Goya (too many great works to count), Velazquez (Las Meninas among many others), Bosh (the famous Garden of Earthly Delights stands out), El Greco, Ribera, van der Weyden… the list goes on and on and on, at the Museo del Prado; check out Picasso's Guernica, Dalí, Miró, José Gutiérrez Solana and other incredible modern artists at the Museo Reina Sofía; or visit the Thyssen for great works by van Gogh, Paul Klee, André Derain, Degas, Edward Hopper, Monet and so many more famous names it is impossible to list time all.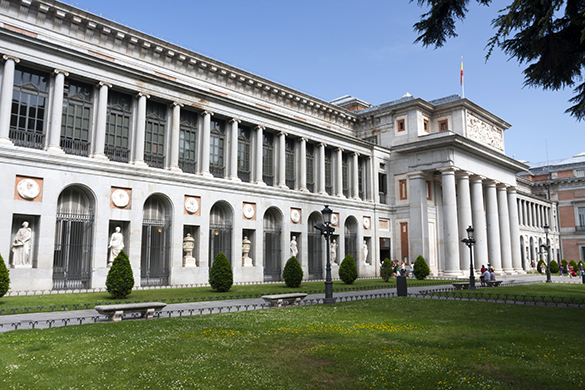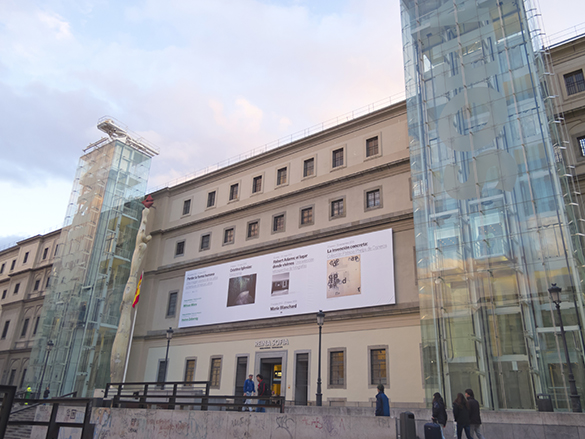 Our list of things to do in Madrid could go on for days (so keep your eyes out for a sequel if you're looking for more). There is simply a special mixture of electric energy and moony, unhurried, lethargy in Madrid during the warmest months of the year that make it an incredible place to spend the summer. It is the perfect time of year to explore and see everything there is to see, walk for days, or just lounge around on terraces. Summer in Madrid is not to be missed!