You already know that Barcelona is the most European city on the Iberian Peninsula, a favorite destination for cultural tourists and a great place to learn our language. But we bet you don't know these 10 fun facts that will make you even more excited to come to this great city.
1. We're sure you know about the Sagrada Familia but, did you know there is a magic square on its facade? It is full of numbers that seem random, but if you add them together in any direction they always come to 33! The square is found next to The Kiss of Judas Statue.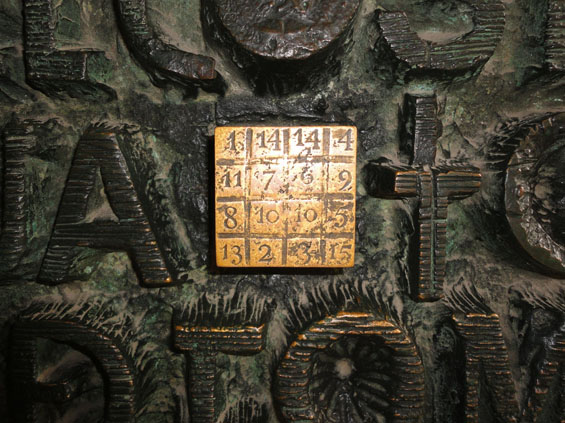 2. Speaking of the Sagrada Familia, did you know why it's taking so long to finish? The original designs of the temple were destroyed during the Civil War, and so both the models and plans had to be remade in order to follow the architect's orders. However, once reconstructed they proved to be so cutting-edge that the software used by architects has been unable to recreate them.
3. You'll probably have seen the statue of Christopher Columbus in Barcelona and heard that he is pointing towards America. Well in fact... he simply is not! In order to be pointing to the new world Columbus would have to be turned towards La Rambla, but those responsible for erecting the monument thought the statue would lose some of its meaning if it didn't point toward the sea.
4. Cervantes, Lorca, Orson Welles... all spent time in Barcelona. But we're sure you didn't know the drummer of the legendary punk group Sex Pistols settled in the city... to open a hair salon!
5. If you're looking for extra "protection" on your travel don't forget that on Regomir Street, embedded in the ancient Roman wall, there is a sanctuary dedicated to Saint Christopher, Patron Saint of travelers.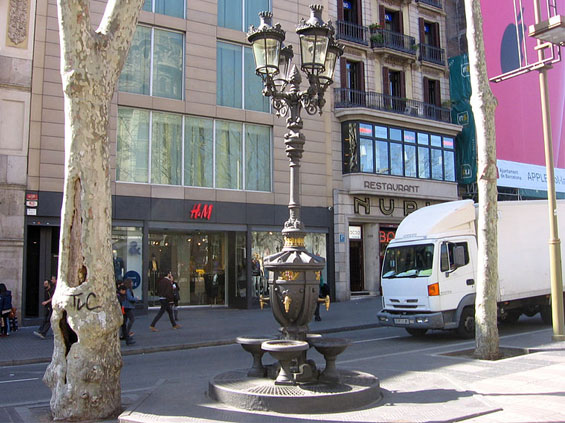 6. As you know Barça fans celebrate their team's victories in the Fuente de Canaletas; but do you know why? It's because a long time ago, the newspaper "La Rambla" was produced in front of it. And before there was television or radio the results of soccer matches were hung in the paper's window. So when they saw that their team had won fans started the celebration right where they first received the news.
7. More about Barça... If you pass by the church of Santa Maria del Mar you will see the club's crest in one of the windows. The club isn't that old and the window wasn't put in by a rebel FC Barça fan. It was put there in recognition of help the team provided to restore the temple.
8. If you walk down Provença Street you won't be surprised to see a tacky souvenir shop. But what may surprise you is that this store is the "camouflaged" entrance to Chi-ton, one of the most exclusive restaurants in the city. The only downside is that to get in, you have to be one of their exclusive members.
9. If you like horror movies we're sure you know that the Spanish zombie film "REC" was filmed at number 34 of the Rambla de Catalunya. The building now serves as a movie set; but what many people don't know is that on its facade you can see the sculpture of a woman pursued by two demons and dragged into the depths by a monster. Quite disturbing.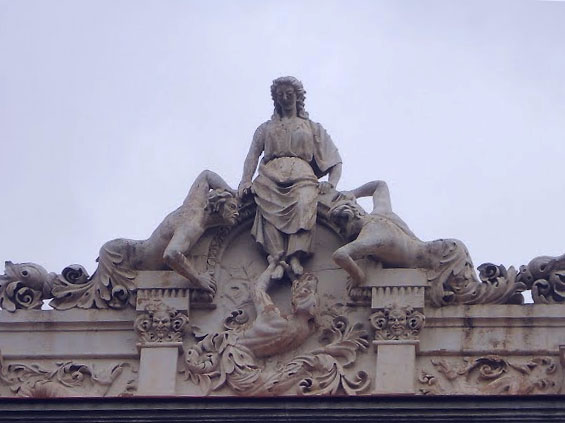 10. A place you shouldn't miss in Barcelona is Tibidabo Amusement Park. It was one of the most modern in its time; in fact, Walt Disney himself offered a blank check to its directors in exchange for the park's robots to take them back to what would become Disneyland. His offer was rejected.
Barcelona is a city full of surprises. But we've only told you 10 of the most interesting tidbits... what are you waiting for? Come see the rest for yourself!