Spain, a country to experience any time of the year
Summer always attracts crowds. Traveling to Spain during the sunny season is always an advantage for sightseeing or doing other types of activities that cold times of the year don't really allow for; like bathing at the beach without the risk of catching pneumonia.
Spain however offers many possibilities between January and March for example. You may be thinking that you've never really given much thought to vacationing in another country over these chilly months, but below you'll find a few reasons that will change your point of view.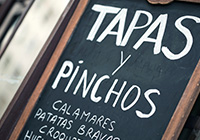 To begin with, Spain not only has a fantastic Mediterranean climate and stunning beaches, it's also an ideal country for exploring dining traditions in. Indeed, Spanish cuisine is worthy of admiration, and we're not just talking about Valencia's famous paella. You can explore a delicious array of cooking traditions anywhere in the country –you must try specialty roasts and stews which are served up in practically all of Spain's regions. These meals may be served up with a unique local touch in each region, with different ingredients, but you'll find they always have one thing in common no matter which variety you taste –they're all loaded with flavor.
Savoring a hearty stew, a delectable roast, or a piping hot bowl of soup during winters' last few cold spells is a wonderful thing, and here in Spain these are items we specialize in. We also specialize in much more –all you have to do is follow the tantalizing aromas and let yourself get swept away by appetizing culinary traditions.
-Another advantage that traveling to Spain between January and March offers is that this is one of the country's two major sales periods known as rebajas.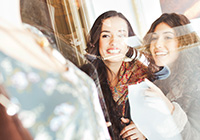 That means that you can purchase a wide range of products, especially clothes, at great prices. It's a time during which most take advantage to renew their wardrobes. So if you like shopping, you've got to come during this period so you can get in on the big sales going on everywhere. The only thing you can do wrong during rebajas is miss out on the discounts! So what are you waiting for? Now is the time to head to Spain to pick up something special for yourself at a special price.
If all this talk of good food and shopping still hasn't convinced you to come to Spain during these months, what we're going to tell you about next definitely will.
Did you know that Spain's carnival festivals are some of the most important on an international level?
? If you like partying and carnival festivals than you must check out the carnival fiestas in Cádiz and Tenerife, both of which have been named "fiestas of International Tourist Interest" in Spain.
Carnival is celebrated over several days in February, a time when music joy, and people dressed up in costumes are everywhere. You really have to experience it for yourself to understand the unique event, and if you do get to personally participate, we can assure you that you'll return home with life-long memories. Plus, as we mentioned before, the most important carnival festivals are in Cádiz and Tenerife, the latter of the two is considered the second most popular and famous after the one held in Rio de Janeiro. Both Cádiz and Tenerife are warm cities, and the weather is pretty nice even in winter. The rest of Spain also celebrates carnival festivals, where you'll find parades, late-night parties, or musical groups of revelers known as charangas all enlivening the atmosphere.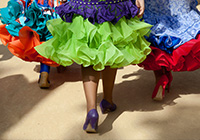 If you're still not convinced, we'll give you yet another reason to come to Spain between January and March; skiing.
If you like sports, then keep in mind that Spain has some very important ski stations, where there's enough snow during the first months of the year for skiing and snowboarding. So come to Spain and hit the mountain for some winter sports action, you'll have a great time.
Now are you convinced? Coming to Spain during the first months of the year is a very good decision. There are plenty of activities to do and you'll get to know the country from a different point of view. It's a time that means a lot more than just not going to the beach. Spain is full of fun things to do any time of the year.