Benicassim International Festival, affectionately named "FIB", is an annual music festival held in the town of Benicassim, in the province of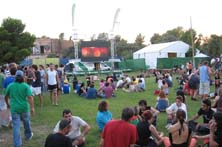 Valencia, Spain. The festival started in 1995, and since then has converted itself into Spain's top music festival which takes place every July; it is even won the title "Best Overseas Festival 2012".
Located near some of the best beaches and around the corner from a water park, the festival attracts a whole array of young people who come to enjoy the music, atmosphere and good weather. Most of the crowd tends to be British, with some locals as well, so as most people are on vacation, it is one big party. Although there are just 4 days of music, camping for 8 days comes in the price of the ticket. Unlike a lot of festivals, the acts at Benicassim perform until well into the early hours. There is something for everyone at this festival boasting a range of music including rock, pop and electronic, with some world-wide artists, bands and DJs. The Arctic Monkeys, Kings of Leon, The Killers, Dizzee Rascal, David Guetta and Calvin Harris are among just a few of the big names that have performed there. As well as the music, FIB can offer you other sorts of entertainment in the form of fashion shows, short films, dance and choreography, as well as markets, bars and lots of food stalls.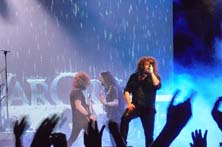 Tickets can cost as little as around €150, but as the crowd seems to be getting bigger and bigger each year, they sell out quickly! Benicassim is relatively easy to travel to. The nearest airports would be Valencia or Barcelona. Hiring a car from Barcelona or Valencia airport between friends can work out quite cheaply and can be a lot of fun. It takes just over 2 hours from Barcelona, or just an hour from Valencia, with a nice drive along the coast. Catching a train can equally work out just as well.
As one of the biggest up and coming music festivals, growing in popularity every year, if you are after a summer break filled with sunshine, music and partying then Benacassim is the place to be.