Student Residences in Spain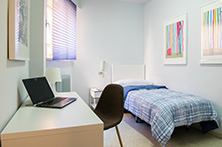 In our student residences, your fellow classmates will quickly become your closest buddies and confidants! Explore the city together, study together, and even come home after a fun night out together. It's a great way to share your Enforex experience with your international peers and make unforgettable memories.
Student Residences in Latin America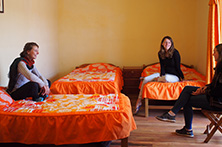 A few of our Spanish Schools in Latin America offer the option of living in a single or double room in a local student residence.
This is a wonderful opportunity to meet local and international students in a lively environment. Oftentimes there will be social gatherings, events, and parties in the common areas.
The residences are equipped with a common kitchen where you can cook all your meals.
Student residences are available in the following destinations in Latin America: Argentina, Bolivia, Chile, Guatemala, Mexico, Peru