Learn Spanish in San José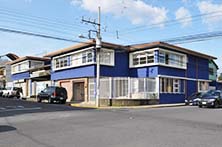 At our Spanish school in San José you will find an unbeatable environment thanks to our staff who will welcome you with open arms and will make you feel just like home. Moreover, we have several cafeterias with a great athmosphere where you can enjoy a nice coffee with your classmates.
You will quickly notice how your Spanish improves thanks to the wonderful job of our highly-qualified teachers and a methodology we have been developing for the last 30 years. And, of course, you can experience the "pura vida" with our fun cultural activity program. 
Minimun age to learn Spanish in San José: 16
Location
Great environment as it is located in the University disctric
Sorrounded by restaurants, shops and just 10 minutes away from the city centre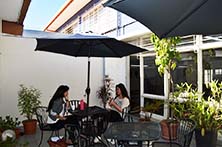 Facilities
15 spacious classroms
Open-air cafeteria
Library
Free after-class access to language learning software
Lounge
Balcony/terrace
Soccer field/football pitch
12 public PC workstations with Wi-Fi
Travel agency on-campus