"Take my time; I'm in no rush"
Has it never occurred to you that, upon completing an urgent task, you have lost time by settling it in a hurry and not tackling it in detail? This saying, tediously repeated, tells us that it is better not to hasten ourselves in order to ensure that things are done well, especially when we need to have it ready soon. One could say that its meaning is the same as that old proverb which affirmed that "hurrying isn't good for anything".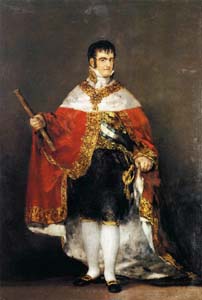 Where does it come from? Well, some assert it is very Spanish and that it was a Spanish King who invented it. The writer Benito Pérez Galdós claims in one of his "National Chapters" that it was Fernando VII who said it upon seeing that one of his servants was struggling to dress the monarch before an important meeting. Other authors have attributed the expression to Napoleon or Carlos III.
What seems to be clear is that whoever it was who coined the proverb has paraphrased the Emperor Augusto, who usually said to his servants "hasten yourself slowly".
It being a dignified phrase of kings, that's for sure, we should repeat it to each other several times a day.
Other popular Spanish Sayings