For many people, Marbella is synonymous with beauty, glamour and luxury. This Mediterranean paradise, located on the Andalusian Costa del Sol, is often referred to as the "St.-Tropez of Spain". There's no denying that many who come to Marbella, especially in the summer months, come seeking that fabulous, luxury vacation experience – After all, it's what Marbella does best. But don't be fooled: Marbella isn't just about upscale luxury… it truly has something for everyone! Here are some ideas to make the best of your summer in Marbella.
Join the non-stop party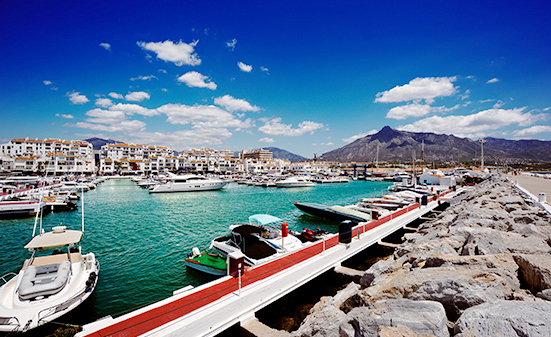 Let's just get this out of the way first: if you're looking to really party, Marbella will make all your dreams come true. The city overflows with bars, lounges, nightclubs and party hotels, and many will be found along the Golden Mile, the magnificent stretch of mansions and luxury real estate leading up to the ultra-glam marina Puerto Banús. Nikki Beach  is also famous for its fun events and theme parties. But why just party on land when you can also party on a boat? Countless event companies host daytime or nighttime yacht parties… you can even get together a group of friends and rent a luxury yacht!
Enjoy some retail therapy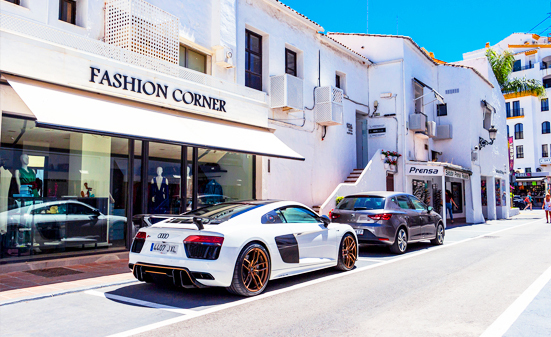 Marbella is a Mecca for shoppers – and not just for those seeking upscale luxury boutiques. No matter what your budget (or even if you're just window-shopping), you'll never be at a loss for a great shopping experience. Upscale shops can be found along the Golden Mile and Puerto Banús; the city's lovely and historic casco antiguo (Old Town) – filled with quaint plazas, narrow cobblestone streets, and lush greenery – is a great area to wander, explore and pick up some souvenirs; those seeking the indoor retail experience have El Corte Inglés (Spain's leading department store) or the huge shopping center La Cañada. If you're looking for fresh produce, local goods, or just a unique find, Marbella also offers various mercadillos (street markets) during the summer months. Some good ones to check out are Puerto Banús (every day in Central Square), Nueva Anadalucia (Saturdays in the Plaza de Toros), or San Pedro de Alcántara (Thursdays in the fairground, calle Jorge Guillén).
Get your music & art fix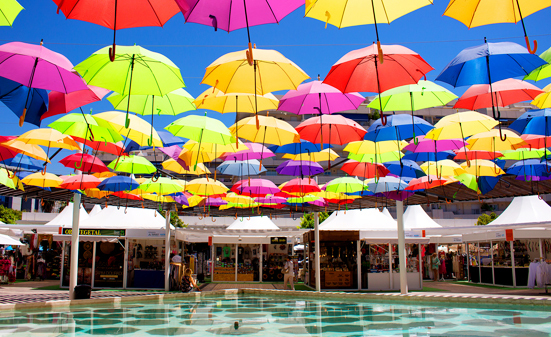 When we say that Marbella is busting with summer music festivals, concerts and art expositions, we mean it. Perhaps the biggest event is the Starlite international music festival, which takes place between July 14th - August 20th  this summer. Impressively located within a rock quarry, this year's month-long festival has an all-star concert lineup including Santana, Alejandro Sanz, The Corrs, God Save the Queen, etc. The festival isn't just for music, however: it also features gourmet cuisine, fashion, cinema, and art. Speaking of art, Art Marbella is a must-see for modern and contemporary art lovers. Running between July 29th – August 3rd, this art show only debuted last year and is returning this summer with exciting new exhibits and galleries. Apart from these two huge events, different museums and cultural centers around Marbella are constantly showcasing new exhibits or premiering films. For a complete list of exhibits and film screenings in Marbella this summer, check out the city hall's monthly agenda.
Get outside and have an adventure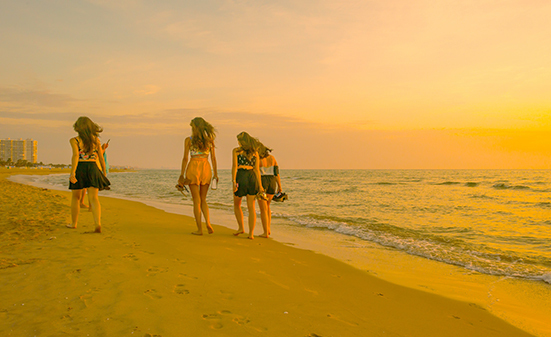 If you're looking to have a lazy beach day, Marbella's got more than enough swim-and-surf spots to meet all your beach-bum expectations. But if you're feeling up to an exciting adventure, even better! Marbella is conveniently located only 30 minutes away from a variety of outdoor adventure parks, including the BioParc Fuengirola Zoo, Selwo Safari Park, Tivoli World amusement park, and even the largest aquarium on the Costa del Sol, the Sea Life Aquarium. Grab a group of friends, rent a car, and check out all the fun the greater Marbella area has to offer!
As you can see, Marbella's long, sunny summers have a bit of everything for everyone. Whether you're looking for a glamorous or laid-back experience, are into designer or artisan shopping, want to stay in the city or get out and explore… you're guaranteed to never be left bored. So come and discover Marbella's summertime fun for yourself!