You may have heard Salamanca is Spain's "college town" par excellence, that its university is the oldest in the country (in 2018 it will turn 800 years old!) and that each year thousands of young people fill the streets of the city with life and energy. Ok, so it's a great place to learn and live, but what exactly can you do when you get out of Spanish class in Salamanca? Where can you spend the afternoon to continue learning and enjoy the city? Take a look at some of our top tips for enjoying your time in Salamanca.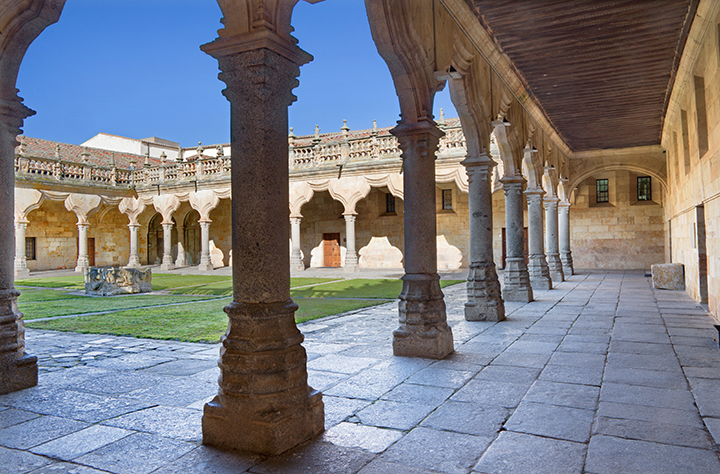 Let the Streets of Salamanca Carry You Away
One of the best things you can do in Salamanca is simply wander. If there were a city that was truly an open-air museum, it would be Salamanca. And we're not just talking about the Cathedral, the Puente Romano, the Plaza Mayor or the Casa de las Conchas. We're also talking about its fascinating hidden gems like La Cueva de Salamanca (where the devil himself is said to have taken classes!), el cielo de Salamanca, a medieval representation of the Zodiac that can be seen in the Escuelas Menores; or the Fonda Veracruz, one of the most beautiful remains in the old Jewish quarter!
Tour through Its Museums and Culture
It's not just that Salamanca is a museum all on its own... it is also a museum filled with more museums! Here's what we mean: if you want to know more about the history of Salamanca and about its archaeology, visit the city's museum (the Salamanca Museum) (C / Patio de Escuelas, 2); if you love the color and shapes of Art Nouveau check out Casa Lis (C / Gibraltar, 14); if you prefer modern or contemporary art, don't miss the exhibitions at Domus Artium 2002 (Da2) (Avda. de la Aldehuela s/n.); and if you love cars, a visit to the Museum of Automotive History, with over 200 classic cars, it is a must!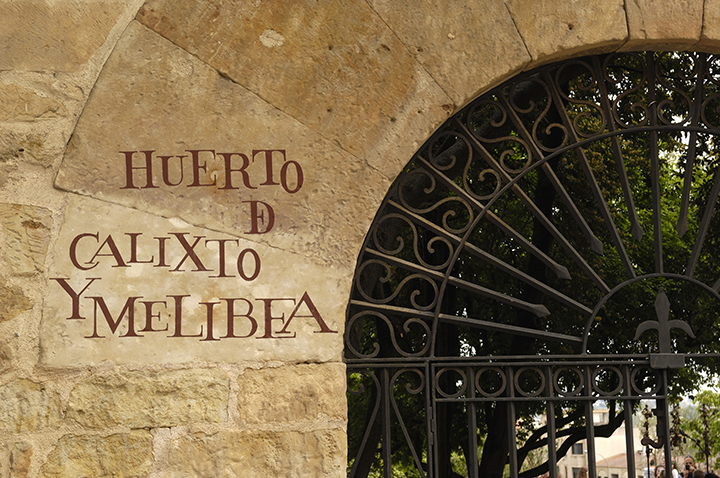 Disconnect and Find Nature... in the Middle of the City!
Maybe you feel like disconnecting a little, getting away from the hustle and bustle of the city - even if it is a city as quiet and charming as Salamanca - and simply surrounding yourself with nature. If so, you should know that Salamanca has many parks right in the center of the city.  The Huerto de Calixto y Melibea (C / Archdeacon, 20), is a park in the center named for being the setting of the tragic and classic story La Celestina. There is also the quiet and charming Campo de San Francisco, built in a former convent garden. And speaking of gardens, the city's most popular park is the Huerta de los Jesuitas (Calle Principe de Vergara, 34), an old garden bought by the city from the Compañía de Jesús, which has since become a paradise for runners and birdwatchers. 
Going Out with Classmates
Of course, plenty of architecture, museums, parks... all of the cultural activities offered by the city, are all well and good. But students don't live just for philosophy and reflection. So where can you go if you want to dance, or have a bite to eat and a drink with classmates in Salamanca? The three liveliest areas in the city are hard to miss since they are all found close to the Plaza Mayor: Gran Vía, Bordadores and the area to the north of the Plaza. Wander through the Plaza Mayor in the evening, marveling at its beauty and make it your meeting point. From there you can venture with friends into many different types of bars, restaurants and pubs filled with students. Recommendations can be complicated (there are just so many places to choose from) but there are always the classics: the Gran Café Moderno, Gran Vía 75, famous for live performances; Camelot, on Bordadores 3, a nightclub (found in an old convent!); or Birdland, Azafranal 57, a charming Art Nouveau café where you can hear jazz and indie music.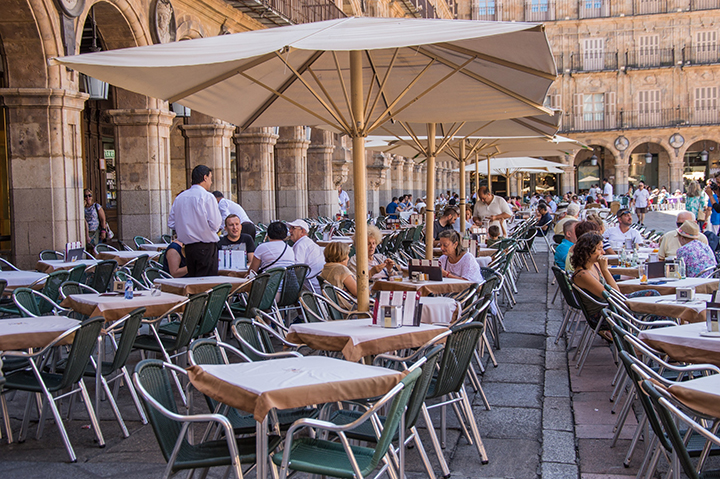 Eat Great Food!
We haven't talked about specific places to eat, because, as is true in many places in Spain, even the most modest bars can have incredible tapas to try in Salamanca. But we can recommend what to try so you can taste the food from the region and experience more than just the typical paella or tortilla de patatas. Some of the most typical dishes in Salamanca include chanfaina: a creamy rice dish with giblets (poultry meat); farinato: sausage made with pork fat, paprika, anise and brandy; pisto: a mixture of stewed vegetables; patatas meneás: potatoes with paprika, garlic and bacon; pinchos morunos: marinated meat skewers; or limón serrano: a salad made with oranges, lemons, egg and ham! Ah! And of course the famous hornazo: pastry dough stuffed with ham, sausage or pork and hard-boiled eggs.
Salamanca is a city that is truly filled with fun things to do all year. It is the perfect place to experience Spanish culture, to learn and to have an incredible time!