Spanish linguistic and cultural workshops
Learning Spanish involves much more than just grammar and conversation exercises: your educational experience with ENFOREX serves as a gateway to another culture, society, traditions and way of thinking. To this end, we offer "+5" linguistic and cultural workshops to complement our Spanish Courses. You'll enjoy 1 extra lesson each day dedicated to a variety of topics that will open your eyes to the richness of Spanish history and civilization.
The +5 workshops aim to give you a global perspective of Spanish & Latin America cultures through a variety of media: Press, Cinema, Art, History, Literature, Business, Creative Writing, Pronunciation, Gastronomy, Folklore, Sevillanas, Salsa and Games, and more. The teacher will also emphasize Spanish history to help you contextualize the current events going on around you.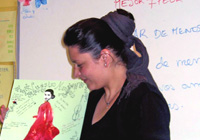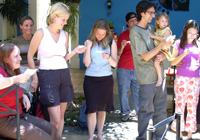 As we introduce you to the Spanish way of thinking and socializing, your language skills will inevitably improve and you'll feel more comfortable relating to native speakers. These classes are just another way that we create a true "immersion" experience at ENFOREX.
When you take an Intensive Spanish Course, the linguistic and cultural workshops will be scheduled in the middle of the day with a different learning group. Average class size is 6 students with a maximum of 16.