Student Residences in Spain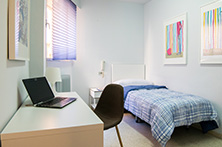 Student residences are centrally located in most of our Enforex cities, at a maximum of 20-30 minutes from the school. Choosing this type of accommodation will allow you to meet international and - in some cases - Spanish students in a stimulating and fun environment.
You may choose between a single or double room and bed and breakfast, half board (breakfast & dinner) or full board (breakfast, lunch & dinner). Access to a private bathroom may be possible.
There are 4 different types of residences - availability varies by destination. All of our residences offer wireless Internet access.
University Campus Residences
These residences are big (from 35 to 150 students) and are mainly for Spanish University students. University residences tend to be available only in the summertime, although in some cities, such as Valencia and Granada, you may be able to find a room during the normal school year. Because of limited availability, we cannot guarantee your placement in these residences, but we will do our best!
Enforex Student Residences
These residences are much smaller (8 to 25 students) and are shared by international Enforex students. It is similar to a shared student apartment, but here you can have half board or full board and your clothes washed once a week.
Guest House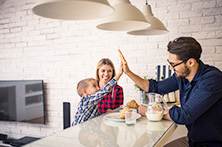 The guest house are comfortable and sheltered residences with a staff responsible for cleaning and cooking. If the student choose this option, he can choose a single or a shared room. These accomodations are located near to our schools, between 5 and 15 minutes from the residence
Student Residences with bed and breakfast
Although only are included bed and breakfast in this type of residence, there is a large kitchen open at the students' disposal. This communal space is fully equipped with all the essentials: utensils, stoves, ovens, microwaves, electric coffee makers and refrigerators. There are also washing and drying machines available. Shared areas are cleaned once a week.
*We cannot guarantee the availability of a kitchen in each of our destinations. Please contact us to confirm with the booking department.
2017 prices and practical information
Double room
Price per week
Single room
Price per week
Location
Bed & Breakfast
Half Board
Full board
Bed & Breakfast
Half Board
Full board
Barcelona
€ 209
€ 259
€ 289
€ 269
€ 319
€ 349
Madrid
Granada
€ 129
€ 169
€ 199
€ 159
€ 199
€ 229
Salamana
Malaga
Malaga
€ 189
€ 229
€ 259
€ 249
€ 289
€ 319
Sevilla
Valencia

Location
Extra Day (max. 3 days)
Private bathroom
Double or Single / night
Price per week
Barcelona
€ 39
€ 45
Madrid
Salamanca
Granada
€ 39
Included
Seville
€ 39
€ 45
Sevilla
Valencia
More Accommodations in Spain