Hotels & Apartments in Latin America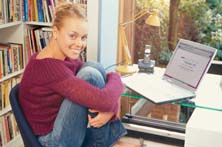 If you are planning a short term study abroad experience, such as one of our intensive courses, then our hotel options could very much be a good choice of accommodation for you for the duration of your lessons. This is because it allows you to be independent whilst also managing to get about how you need to: you can come and go as you please without having to worry about curfews or so forth, unlike in other accommodation options which often have strict rules, or host families which would ask you to be back by a certain time in order to avoid waking them up. If you are looking for a holiday experience with a little bit of language learning on the side then our hotel option is definitely for you, as it will allow you to be comfortable and relaxed in your own space for the duration of your stay! You can also use your hotel as a base from which to explore the rest of the city, and you are likely to find lots of services and facilities available there which will help you enjoy your stay more and get more out of it.
Feel free to get in touch in order to ask us about this accommodation option and we will be happy to give you hints and tips about some of the best hotels in the city, as we know all of the insider information which comes from having bases in the relevant areas and employing staff who live locally. You may also be interested to know that we are on good terms with many of these hotel establishments thanks to our students and that we often arrange good discounts for many of our student clients, which means that you can save a lot of money if you go through us. We want you to be able to get more for less, as we know that you do not want to have to pay the earth while you are studying!
Perhaps a hotel is not your favourite option, or you wish to stay for the longer term and need a more permanent residence; in this case we may also be able to find you a nice studio or private apartment for the duration of your course if you so desire. The important thing is that you are comfortable and that you are able to relax in an environment which will help you to study, so make sure that you spend some time thinking about what you would prefer and what will help you to learn the best.
In some cases, we can offer special discounts with local hotels, so do make sure that you check with us before you go ahead and book a stay for yourself as it may cost you more if you do not.
Contact us for more information whenever you are ready to think about booking the elements of your stay, and remember that we have other accommodation options available if you want to try those out instead!
More Accommodations in Latin America