Learn Spanish in Granada
Situated in the center of town, our premises occupy an entire five-story building which has been carefully reformed to offer every convenience expected in the 21st century. What's more, the school is perfectly placed, just a short walk away from the renowned cathedral, one of the landmark buildings during the Spanish Renaissance (itself a highly idyosincratic period, which resembles nothing of what we have commonly come to know as Renaissance art). At the same time, all our student accommodation facilities are also within a short walk of the school, making it especially convenient for our students.
Minimum student age: 14 years old
Location
Downtown, just a couple minutes' walk from the cathedral and within walking distance of the Alhambra, the Albaicín and the Conference Center.
Not far from the school, buses depart for the Sierra Nevada mountains and the Mediterranean coast almost every hour
Almost all student accommodation options are located a short walk away
Facilities
The school occupies an entire 5-storey building
Lots of windows and balconies overlooking the street, providing the school with an open atmosphere and plenty of natural light
A reception area
Wi-Fi (wireless access throughout the school)
Computers and audio-visual equipment
Recreation room where you can watch TV or videos, play board games or darts, listen to music, read books or newspapers, etc.
Air conditioning and central heating
Teacher's room
Students Comments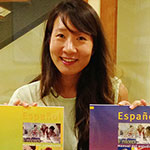 Miryeo YooI was nervous and couldn't say anything in Spanish and I didn't think I would be able to speak Spanish at all. Now that I've taken my course I would really like to stay and live in Spain!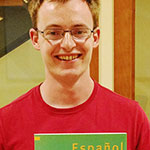 Andreas Lloya I met my best friends on the first day of class and we had a fun time learning together. We would go out to dinner at a restaurant and also go to a karaoke with other friends. We sang and danced a lot.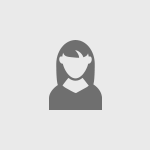 Michele PresteraVery good in general... a very friendly school, with well-educated teachers, situated in a nice area...so you will feel very pleased :)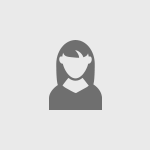 Valeria CapassoIt was a great experience and I felt at home thanks to the teachers at the Enforex school and the members of my host family.
---
Granada, the "Moorish Jewel" of the south of Spain, is ideally located on the rolling hills of the Baetic mountain range. Picturesque to the core, the city is sheltered to the north by the imposing Sierra Nevada, which overlooks the entire landscape with its perennially snow-speckled peaks. Firmly entrenched in one of the valleys of the system, the city enjoys the benefits of sitting primly at almost 800 meters high, featuring a temperate climate throughout the year. For these, and many other reasons, our Spanish school in Granada counts among the most popular in our organization.
Moreover, every one of the great attractions for which Granada is known can be easily reached from our venue: from the notorious neighborhood of Albaicín, one of the ancient centers of the Muslim city, and as such a fascinating area with charming narrow alleys that twist and turn in and out of the center, to the engrossing Palace of La Alhambra, the other urban nucleus of the medieval town, with its stunning walls and utterly mind boggling architecture.
A Small City with Tremendous Wealth
One of the great advantages of our Spanish school in Granada revolves around the fact that it is within distance of most places of interest. Not only because it is right in the heart of town but also because, for all its history and all its glory, Granada is a small city of less that a quarter of a million people. Which is a good thing. As a matter of fact, it is a very good thing, because there are so many things to do in Granada, our students are certain to want engage on a whole lot more than just sitting and reading a book!
Modernly equipped with Wi-Fi connection to the Internet throughout the buildings, our venue boasts an ample reception with communal areas, such as a computer lab, a recreation room and a teacher's room, as well as beautiful balconies that overlook the streets and vast amount of windows that ensure a great deal of natural light is constantly feeding the rooms. Centrally heated during the colder months and perfectly equipped with air conditioning units for the summer, you will always feel comfortable in our cozy building.
Indeed, Enforex Granada is a small school, with a capacity of 150 students, which makes it a perfect place to receive personalized attention and to feel right at home. And yet, with close to 20 differnt courses available, these 150 people form a small global village where cultures and impressions are exchanged in all sorts of languages. When you come to Granada, when you come to Enforex, you will be faced with a lot more than meets the eye: you will be faced with charm, good will and beauty – and then there is all the wealth that you will have to discover individually by yourself!