Learn Spanish in Argentina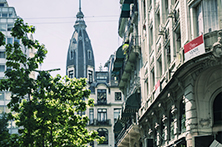 Out of the four Spanish schools in Argentina you will certainly be spoilt for choice, as they all have a universal appeal brought on by the beauty of the Argentine surroundings and the natural countryside that cradles the cities.
Whether you want to study by the crystal lakes of Bariloche, in the hustle and bustle of Buenos Aires, amidst Cordoba's colonial buildings or at the foot of the Mendoza's Andean peaks, each school boasts an excellent location and facilities.
Bariloche is great for skiing and enjoying other mountain sports, as the snow capped peaks that tower above the area are an international destination for those who know where to find the best slopes. The spectacular lake on the other side of the city is great for fishing, too, so whether you enjoy activities based in the water or high up in the air you will find something exciting to occupy your time here. The school has all the charm of a log cabin with modern amenities to boot, giving a certain character to your stay that will be unforgettable.
The lively capital of Buenos Aires is a great place to take in all the aspects of Argentine culture, letting you absorb the sights, smells, sounds, and tastes of tradition whilst enjoying the modern shops and nightlife of the city. This is a great place to meet a whole lot of new people, and no matter what time of day or night you will always discover something to stave off boredom in this city that never sleeps. The school here is near some really exciting districts that will make your stay extremely enjoyable.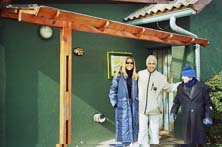 Over in Mendoza you can enjoy a full schedule of activities and excursions run by the language school, as well as trying your hand at traditional forms of dance and visiting wineries or barbecues. The school boasts good internet access and is close to a lot of restaurants and bars for you to explore.
You may not ever want to leave the school in Cordoba, as the big swimming pool attached will give you plenty of opportunities to enjoy yourself. You can also visit the roof terrace to look out over the city, deciding on where you will go after classes tomorrow.