Specifications for Apple devices
This app is compatible with iPhone, iPod touch and iPad
Requirements: iOS 4.0 or later
Category: Education
Language: English
Size: 5.4MB
Price: Free
Contents classification: Suitable for all
How to download "Spain Pocket Guide" for iOS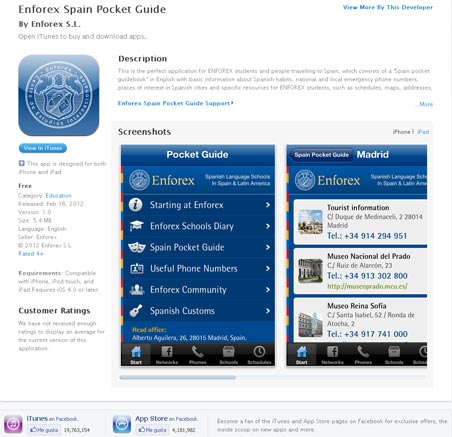 The Enforex guide to Spain is available in the "Apple Store"; the Apple application web page where you can download the application when you type in the search word 'Enforex'. Furthermore, we would like to remind you that we have also made the QR code available to you so that you are able to download the application directly from your phone by scanning the 2D barcode shown below.
Download straight to your mobile using the 2D code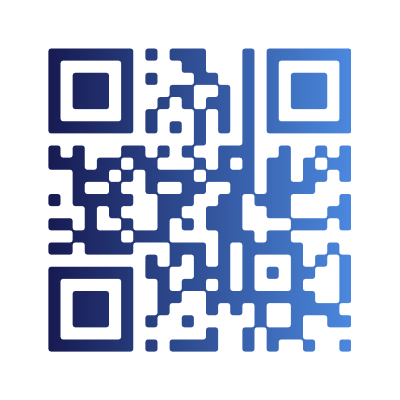 Scan the 2D code that you find on the specific Android or Apple page with your smartphone and you can download the application straight away for free. So what are you waiting for to have your guide to Spain and Enforex on your phone or tablet? It's free, it's quick and it's easy.
Welcome to Spain!