Enforex Fam Trips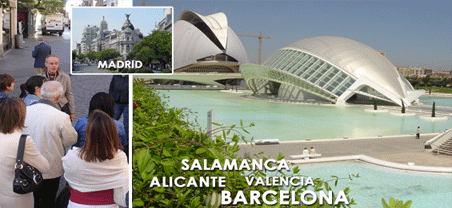 WELCOME TO OUR FAM TRIPS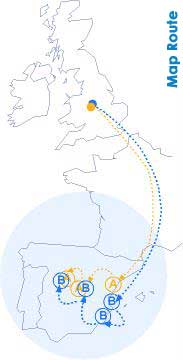 "We would like to invite you to to join us on a four day FAM trip departing from Berlin on November.
During the trip we offer you the opportunity to familiarise yourself with various Cities, as well as the Enforex schools, summer camps and selected Spanish Universities located in various Cities.
The participation cost is 100 euros for four full days allowing you to make personal inspections and visits to our schools and accomodations to see the outstanding quality we offer your clients and boosting your confidence, enabling you to market and sell both brands even more effectively in the future.
You will experience for yourself the culture, beautiful scenery Spain has to offer and we hope by the end of the four days you will leave feeling the Passion for Spain and encourage your students to come and discover us..."
Note: Flights not included, additional person 350€ contribution in double room accommodation.
Price Includes: All meals, transfers, accommodation, and guide tours.
FAM TRIP: "Discover Spain"
Locations: Barcelona, Valencia, Alicante, Madrid and Salamanca.
Duration: 4 days
Dates: From November 5th to 9th, 2008

This Fam trip starts in Barcelona and from there you´ll visit five different regions of Spain, where you´ll have the chance to see 10 of our schools, 3 summer camps and 2 spanish universities. fam trip will include a three hour workshop and it will be a great opportunity to see our new schools in Madrid, valencia and Barcelona.
PLEASE HURRY UP SINCE PLACES ARE LIMITED!
For further information about costs and services included in the above FAM TRIPS, as well as instructions on how to register, please refer to:
Carmen López (Marketing)
E-mail:promo@enforex.es
Tel.: +34 91 594 21 19 / +34 91 594 37 76
Fax: +34 91 594 51 59