The Playa Jaco Experience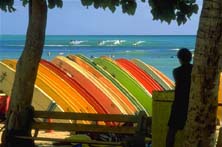 Surf
With perfect surfing waves every day of the year, Playa Jaco and its neighboring towns compose the surfing heart of Costa Rica. Playa Jaco is ideal for beginner and intermediate surfers, while the nearby town of Playa Hermosa is for experienced surfers only. In fact, Playa Hermosa is home to an international surfing competition held every year.
Enjoy day trips
Playa Jaco is an ideal base for touring the treasures of Costa Rica's Pacific coast: pretty towns, top-notch surfing destinations, spectacular beaches, national parks, outdoor activities and much more.
Work on your tan
Life in this part of Costa Rica revolves around the beach. Needless to say, there are infinite options when it comes to soaking up the rays, ranging from huge sandy stretches to intimate coves and everything in between.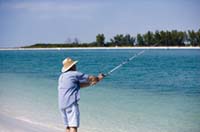 Fish
One of the most popular activities in Playa Jaco after surfing is shore sport fishing, especially amongst the locals. You can rent equipment and buy bait in numerous shops in town before heading down to the shore.
Take a hike
Tie up your hiking boots and head up the Miros mountain trail, which winds through tropical forests and provides incredible panoramic vistas of Playa Jaco and neighboring Playa Hermosa.
Fly!
If being strapped into a harness and swooping from tree-top to tree-top sounds like a good time to you, there are two respected canopy tour circuits near Playa Jaco: Canopy Adventure Jaco and Waterfalls Canopy Tour.
More Costa Rica Travel Guides